Some children grasp the concept of addition very easily but need a boost to help them memorize those pesky facts. The "Addition Pack" from Teaching and Learning Made Easy created by Glenda Brown James provides a method for learning the addition math facts in a short amount of time.
In her note to parents (page 1) Ms. Brown states that this "new way to teach an old subject" has been tested and that "selecting random addition facts, rather than the addition table, the child is forced to rely on memory, (8 seconds or less) not on quick addition by counting on [his] fingers."
Her philosophy is based on "elimination of certain addition facts easily learned" and using the commutative property to eliminate "repetitious/duplicate facts." Once the "easy" facts (+0's and +1's) and duplicate are eliminated, there are 36 facts left to memorize. These are divided up 6 per week for 6 weeks.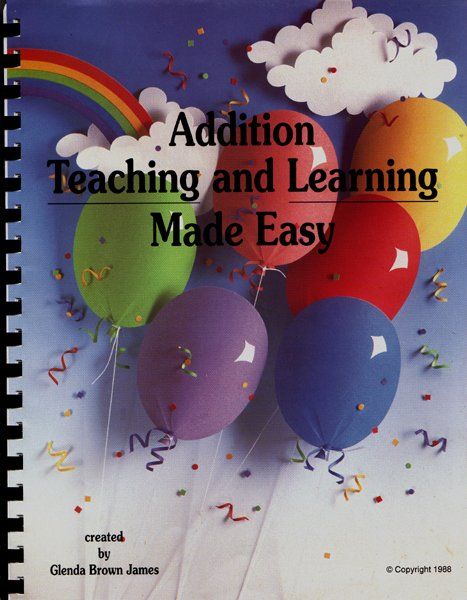 The Addition Pack ($24.95) is a comb bound book containing:

Philosophy Page
Lesson Plan
Addition Pre & Post tests
Worksheets
Games
Flashcards
Addition Review Problems for each week
Some things to keep in mind:

program presumes that a child has a solid grasp of number sense and understands the concept of addition. If a child does not have a solid understanding of addition and number sense, she might be able to memorize the facts but she wouldn't understand the why and it would not be mastery.
requires preparation on the part of the parent/teacher. This is not an "open and go" product. Many of the games require assembling and laminating.
Some things I didn't care for:

The program says it takes six weeks however, that is 6 weeks *after* you establish that the student understands and knows the +0s and the +1s
I did not like how the flashcards were comb bound with the book. Yes there was a perforation to tear them out but I found it very difficult to remove the sheets from the book.
The program does not contain all the flashcards for the +0s or +1sI(so why does it tell you to drill using the book's flashcards?) I did not like that the flash cards for +0 and +1 were mixed through the 6 weeks of cards. The instructions on page 2 state "Now drill, using the book's flashcards." But that means cutting out ALL the cards to get to the 0's and 1's. I would have preferred those cards to be on a sheet labeled "before you begin" (since that is what they call that week.)
How this worked with Supergirl: In the interest of full disclosure let me share that Supergirl (who just turned chronologically 15) is "brain injured" . She had at least two strokes just before and perhaps just after birth. In addition, she has DiGeorge Syndrome, which is a tiny piece of genetic material missing on one arm of one chromosome. She is developmentally disabled and looks and functions like a 6 year old. She fits in well at Church 1st Grade Sunday School. With all that in mind here's how I used the Addition Pack.
We spent several days on reviewing/mastering the concept of +1's. Then I started week 1. She seemed to do well. We used manipulatives to introduce the 6 "new" facts. I say "new" because two of them she did already know (3+3 and 4+4). she appeared to grasp the idea and after 15-20 minutes of playing with the games for week 1 and using the flashcards she seemed to know the new facts. She retained them for a day or two but taking a long weekend break set us back and it was as if she had never seen the +1 one facts. Because I had to start over, we never made it past week 1. Even though I thought she had mastered a few facts, she would need a refresher after every weekend. She would "guess" at the answers and I'd have to explain the concept of adding all over again. She just isn't grasping the concept of addition well enough at this time and I have not been as consistent as she needs.
This just did not work well for her and I have put it up on the shelf. I want to give her more time to explore and cement the foundational concepts of addition and then we'll try again. She says "this is very hard. Doing the flashcards is hard." She likes the games and generally likes the program but it is frustrating for both of us to have to keep going back to the beginning. This is not a fault of the program! This is just one of the ways my daughter's learning disabilities manifest. We're going to play more with manipulatives and work on cementing what it means to add. We'll work on mastering the +1's. (I think we've got the +0's down) and then I'll try the program again.
My Bottom Line: Despite the fact that there were several things I didn't like or would like to see changed, I do like the philosophy and approach. This would have been an ideal program for Tailorbear. She had a solid grasp and understanding of the underlying concepts but needed a boost to get the memorization part completed. This program would have worked very well for her and I wish I had known about this approach when she was learning her addition facts. I think the philosophy and approach would work well with typically developing children who do not have trouble with grasping the concept of addition or trouble with memorizing facts.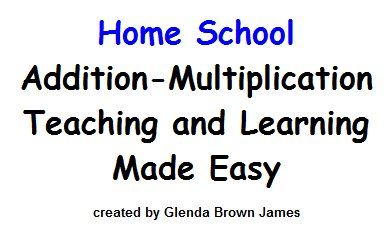 Some members of the Schoolhouse review crew had the opportunity to review the addition level while other others had the chance to review the multiplication level. Click on the banner to read these reviews.
All information is correct and accurate as of the date of this review.
Disclaimer: As a TOS Crew member, I received this product free of charge to review. I am required to write a review but I am not required to write a positive review. This review contains my and/or my daughters' honest opinion with, hopefully, enough detail as to why I/ we liked or did not like a product so that my readers can make an informed decision. I received no compensation.